Deciding on a bathroom vanity color to match your home décor or bathroom renovation can be daunting. Now, add to the fact that there are different types of woods. The types of wood used in building your purchased vanity can determine the durability and sturdiness of your vanity. In this article, we will break down the different types of wood generally used in the bathroom cabinetry industry.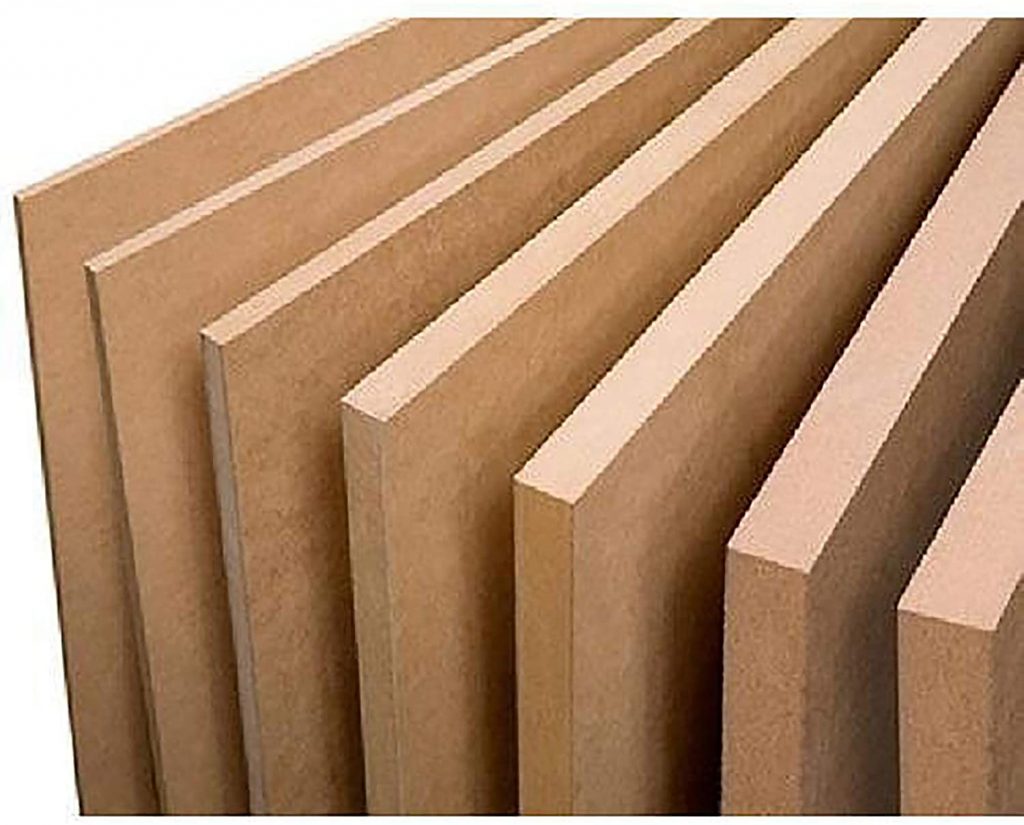 MDF
Medium Density Fiber Board (MDF) is a category of engineered wood which is not naturally in nature but manufactured. They are generally made with composite woods like waste wood of sawmills and are designed to have certain texture and feature. The wood waste used in manufacturing MDF woods cannot withstand certain environmental conditions like humidity. When used to build a Bathroom vanity, there are chances of wear and tear, cracks happening faster and more expensive to retain. This makes it, not a suitable wood option for bathroom cabinets. It is usually cheaper to purchase vanities with this kind of wood.
Pros of MDF
It is engineered using economical materials, thereby making it cheaper than plywood or solid hardwood
Used in lower price point driven cabinetry
It can be used in drier environment
A different option over solid hardwood
Cons of MDF
Cabinets become less durable thereby allowing for cracks, premature wear, and tear to occur quicker in your bathroom vanity
Contains VOC, containing urea formaldehyde, that can cause irritation to lungs and eyes
Absorbs water quicker than wood
Does not take nails and screws easily as it can easily fall apart
Damage easily occurs by water and humid condition from the shower/tub eliminating the longevity of your purchase.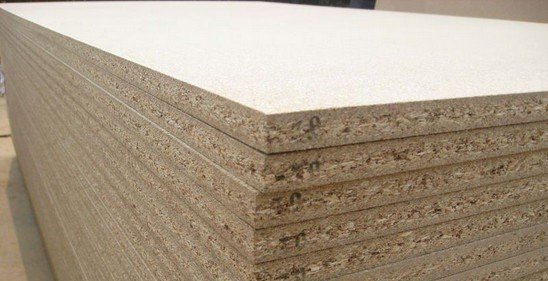 PLYWOOD
Plywood is a type of engineered wood manufactured from wood veneer glued into layers that form wood sheets. This type of wood varies in quality and texture (thickness), on the low end it cheaply made by using soft woods and quick dry glues which will allow space to occur in the layer sheets. To cover the unfinished part, wood grains and plastics are often used to make them look attractive. On the high end, the materials are made from solid wood, and are finely finished, because they are designed to withstand water and humidity, it is best to use them as part of the construction of a Bathroom Vanity so that the cabinets can last longer. Plywood is usually used to build the panels of a cabinet.
Pros of Plywood
It rarely breaks down unlike MDF
It is suitable for any temperature/humidity making it suitable as part of a cabinet construction or used to construct the whole cabinet
Plywood made with high end materials can be water resistant to water damage for a long period of time.
Strong and thin making it easier to work with
Cons of Plywood
Costly than MDF
continuous exposure to wet conditions can easily compromise the strength and durability of plywood cabinets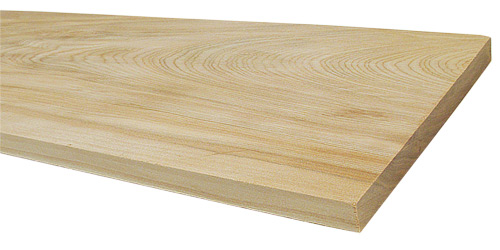 SOLID HARDWOOD
Known for its durability because it can withstand humid conditions, commonly found in bathroom environments. Solid Hardwood is a type of wood manufactured from using unadulterated wood material like oak, maple or cherry and designed to preserve its form without bending or cracking unlike MDF. The high-quality materials used in manufacturing Solid Hardwood allows it to thrive in humid space, which is why it is recommended for Bathroom cabinets.
The wood used in the manufacturing of Solid wood materials makes it more expensive than other woods like MDF, Plywood.
Pros of Solid Hardwood
It is the most durable wood making it an ideal material for a sturdy bathroom vanity
Real woods are used in manufacturing Solid hardwood, this allows it to be used in any form of construction
Strength and Durability. Without a doubt, solid wood is strong and sturdy, which makes it a compelling choice for furniture manufacturing
Con of Solid Hardwood
It is more expensive than other woods or MDF